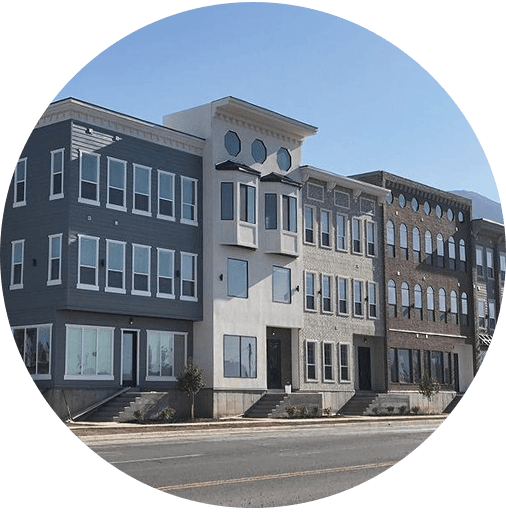 Executive Office Suites in Pleasant Grove, UT
The executive offices at Grovecrest Center have been specifically designed to meet the needs small businesses and satellite offices who want to spend their time managing their business not running an office. With office sizes ranging from 116 to 765 square feet these suites are ideal for businesses with one to four people.
Why our offices are a perfect fit for your business:
It's easy: Many of our offices are already furnished. Plug in your computer, type in your password and you are in business. It is that easy.
Affordable: You only need to rent the size of office that you need. If you need a bigger area you have free access to one of the conference rooms.
Comfort and Convenience: All of the offices have their own heating and air-conditioning units. There is no need to be too hot or too cold. All of our larger units have private bathrooms and some have outside entrances.
Main floor offices and parking: All offices are on the main floor and parking is right outside your door.
Fiber High Speed Internet: Dedicated fiber and professionally managed bandwidth has been run to the building to provide an outstanding high speed internet experience. Standard Service starts at $55 a month and can be increased in tiers depending upon your individual needs, wireless router is included. Contact our agent for more details.
Other amenities: Our two conference rooms are available with online scheduling and come complete with a large presentation ready television and white board.
Security: Building is automatically locked after hours but all offices allow 24 hour access.
Location: Grovecrest Center is located at 526 West Center in Pleasant Grove, Utah. Traffic is usually light and the downtown location is close to restaurants, shopping and I-15.